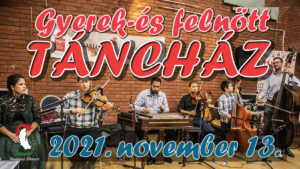 GYEREK ÉS FELNŐTT TÁNCHÁZ - 2021. november 13. Venue: The Catholic Centre, Hunique Dance 2 Dukes Avenue W4 2AE
Hungarian Folk Dance event!
Music by Folktone Band
7-11pm
17-Nov-2018
Facebook link to the event: 
Dance House – Táncház London | 2018.  április 21.
Hungarian folk dance event in London. 
Live music by Folktone Band
III. Hungarian Culture Day in London
A magyar kultúra napja Londonban
16/06/2018
We are welcoming everybody to our biggest event in London! Free festival based on the Hungarian culture!
See event on facebook: https://www.facebook.com/events/2011477668862591/
Dance camp in UK: 4 days long camp with live music.
Live music during the camp: Folktone Band 
Professional dance teachers from Hungary. 
Live in accomodation. 
Venue: Gaveston Hall
Date: 25-28-May-2018
Webpage: https://folkdancecamp.webnode.hu/
Find event on facebook here: https://www.facebook.com/events/902161483283324/