Let's celebrate the Hungarian folk traditions in the heart of London
15th June 2019, 12:0017:00
FREE ENTRY
Victoria Embankment Gardens London
folk dance groups live folk music
concerts
Home made Hungarian food
hand made craft sellers
-FREE ENTRY-
Hungarian Folklore Day – 15th June 2019 – A magyar folklór napja!
Victoria Embankment Gardens, London
Family friendly event with easy access for everyone! Right next to the Embankment tube station at the bandstand of the gardens.
A day with traditional Hungarian folklore, dance, music and heritage in the heart of London!
……………………………………………………………………………………
Performances will be on the stage with dance workshops:
***Zenga Londoni Citera Klub
…………………………………………………………………………………………..
Traditional freshly cooked Hungarian food!
Caterer: Hungarian Goulash Hut
Menu: langos, goulash and sausages. All freshly cooked with expert knowledge!
***Pompás Mézes (unique ginger bread)
***Krisztina Design (authentic folk artist)
***Soldered Glass (unique glass products)
***Kornélia Tailoring (High standard dress making)
***Betty Bak (wooden decoration)
Please note there is no parking available.
Are you fancy for an after party? Then Folk-Kocsma is your place:
15 June 2019. 18:30-24:00
Looking forward to seeing you there! 🙂
Várunk mindenkit sok szeretettel! 🙂
Hungarian Culture and Heritage Society
Traditional Hungarian folk dances on the stage by two of their groups.
Traditional Hungarian folk music played live on stage.
Hungarian folk dance performances by young dancers.
Live music concert played on citera intruments.
Over a 50 years old dance group will be performing on the stage.
Hand made wooden decorations
Hand made beautiful Hungarian costums
Hand made ginger bread with Hungarian folk style
Hand made Kalocsa style cloths and other gifts
Unique hand made soldered glass products: glasses, candle holders, vases etc.
Home made fresh delicious Hungarian food
Hungarian Folklore Day is a free event in Central London. Date: 15 June 2019. Traditional folk dance, live music performances on the stage. Hand-made artisan craft stands and freshly made delicious Hungarian food will be available.
Family friendly event, welcomes everyone! 
Organized by Hunique Dance on behalf of Hungarian Culture and Heritage Society on volunteering bases.
Do you need more details? 
Send us an email to hunique.dance@yahoo.co.uk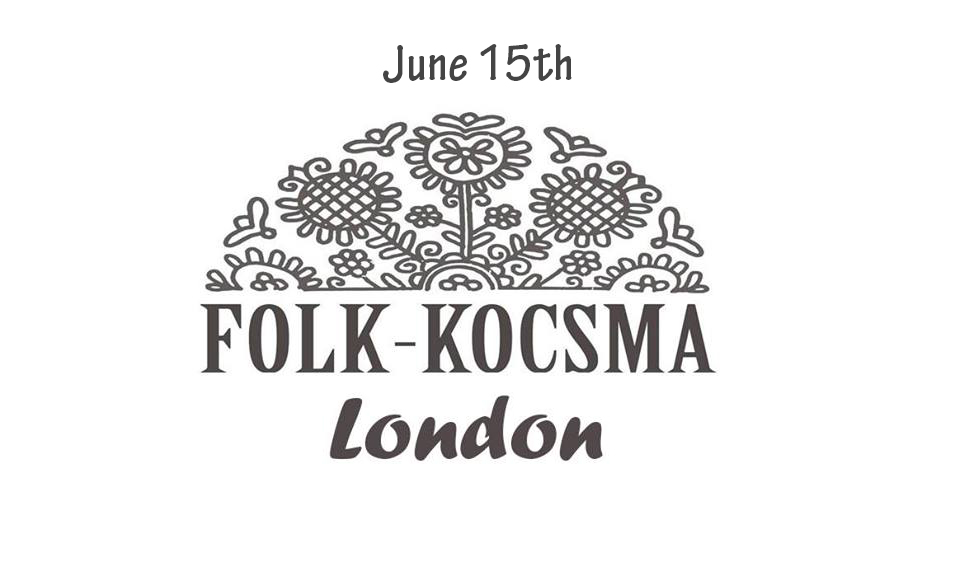 If you are fancy for an after party then Folk-Kocsma is your place! 15th June 2019, starts from 6:30pm until midnight at The New Inn pub, 62 St Mary's Rd, London W5 5EX Feel free to bring your instrument with you so you can join to the musicians. Looking forward to meet new people on dance floor, also it's a good place to socialize and have a drink.