Néptánc oktatás Londonban 2021!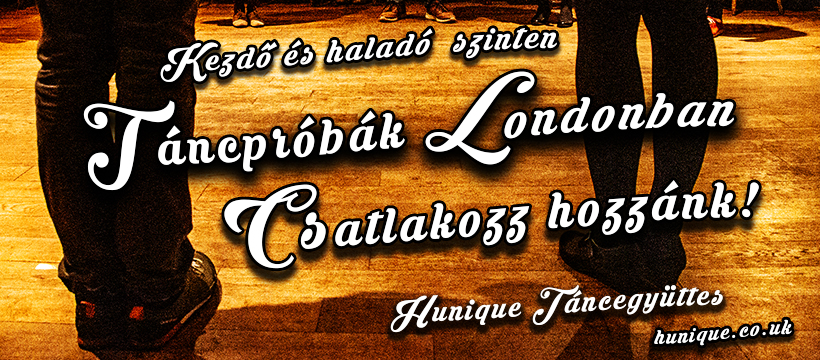 Dance rehearsals - learn Hungarian folk dance in London
DANCE REHEARSALS WEEKLY IN LONDON
2022. JANUARY-JULY
BEGGINER CLASS   7:30-9:30PM ON TUESDAYS

ADVANCED CLASS  7:30PM-9:30PM ON THURSDAYS

ADDRESS: CHISWICK CATHOLIC CENTRE 
2 DUKES AVENUE W4 2AE LONDON
*Please note there are no rehearsals on Bank Holidays, Public Holiday, during Winter break, during Summer break
PRICES
First dance class is free.
Drop in rehearsal £-
4 session £-
You could be a Hunique Member which comes with many discount offers.
For more details please ask the dance teachers on the rehearsal or send us an email.
Dance teachers - tánctanárok